What is Succession Planning, and Who Needs to Think About It?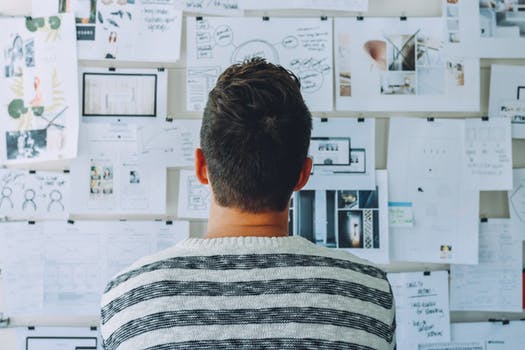 In today's business world, things aren't quite as cut and dried as they used to be. Right up until recent times, small or family-run businesses were usually kept within the family. As one family member retired, another took their place. But nowadays, people are more frequently encouraged to follow their own paths, even if that means taking a path away from the family company. According to the Harvard Business Review, it is indeed a trap for a parent to make their child feel obligated to join their company – the Review says it can spell disaster for the family business, and can even destroy it. So how does the entrepreneur of today ensure their company survives – and even thrives – in their absence? Succession planning is key.
Many people have heard of succession planning, but may not have a firm grasp on what it actually is. To define it very basically, succession planning is a process for identifying and developing new leaders who can replace old leaders when they leave, retire or die. But that's just scratching the surface of succession planning.
It is even more important for a company's owners and executives to work together, holistically, to implement a sustainable leadership development program that:
Identifies future leaders
Outlines a process for growing talent
Transitions responsibilities
Sustains personal development & success
As leaders within an organization think about succession planning, it becomes important for them to look as deeply inwardly as outwardly. Effective leaders in any organization are ones who are able to lead by example. They mentor and coach those around them, all while managing both the short-term goals of the company and the vision that supports sustainable development and growth. As you can see, it's very important, then, to develop a succession plan that supports each key position in your organization, to ensure growth and prosperity for your company.
Many times, a professional coach can help companies that are having a difficult time either creating or maintaining a vision for the future of their company. It is understandable that sometimes, people have a hard time thinking about the day when they proverbially hand over the company keys to someone else. Most of us don't really like to think about loss, and often the idea of leaving one's company for any reason creates a grief-like response. While it may seem easier to just set the idea of succession planning aside, it isn't the ideal choice for your company, your employees, or, in the long run, even yourself.
To start the process, you may want to consider the following questions:
What would happen to your company if you or someone else retired or moved on?
Who are the leaders in your organization and what are you doing to help them reach the next-level?
How would you describe your Leadership Development Process? Is it tied to your organizational values, mission, and direction?
What are you doing to improve your Human Capital and attract new talent?
Answering those questions may seem overwhelming, but it doesn't have to be. Emergent's caring, talented coaches can help you understand succession planning, why it's important, and what the best approach to it is for your company. To learn more about how we can help, please feel free to contact us. We would love to speak with you. You may reach us by using our convenient online contact form, or you may call us for more information at (315) 635-6300. We look forward to helping you succeed.