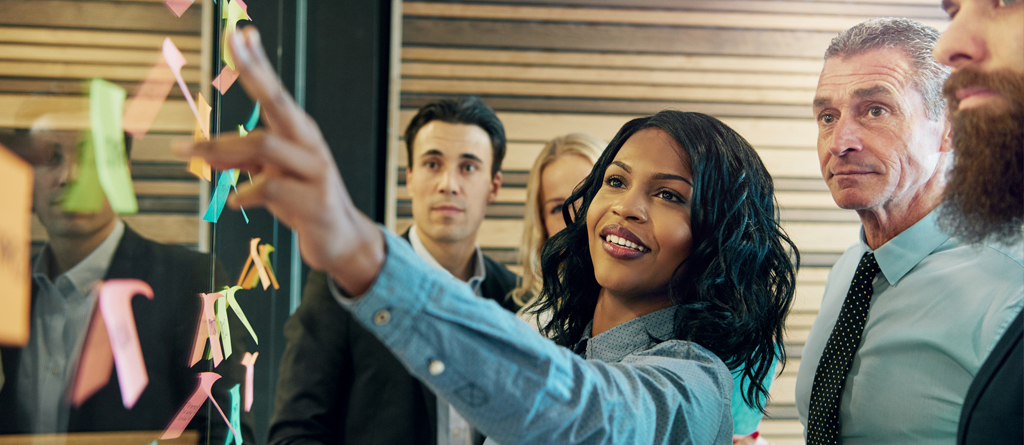 Team performance drives organizations. Whether it's a functional team, a team of managers, or a project team, people get the most done when they work together effectively. Team performance and productivity can suffer if a team is not working together. Conversely, everyone can perform at a higher level if they work as a unified, well-oiled team. If you've seen a lack of communication and connection, conflicting goals, and unclear expectations within your teams, Emergent can help.
With team coaching and consulting from our master certified executive coaches, you'll learn to develop a trusting environment where conflicts are encouraged and aired openly, and where teammates hold themselves and each other accountable to commitments that drive outstanding performance. The Emergent Dynamic Team Performance process helps you develop your team by creating a team assessment, providing the team with essential educational materials, as well as a two-day facilitated training and team building event. Then, we'll provide a follow-up session to discuss progress on team goals and development in the agreed-upon areas.
A Truly Customized Experience
Emergent provides clients with an experience like no other, because we tailor our programs to meet your exact needs. We stay on top of all the latest practices and we believe in continuous learning – that way, we're able to stay ahead of the curve and provide you with solutions that are innovative, thorough and with your current workforce in mind. Our expert trainers are master certified executive coaches with the experience you need to help reach your goals. And, we're able to adapt to your needs – we meet you where you're at, and help you grow from there.