How to Get the Most from Coaching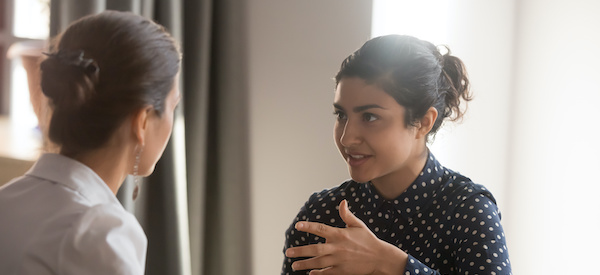 Learning from those who came before us is one of the unique traits of human pedagogy. Over the years, as we've coached clients from all types of organizations and from all levels of leadership, we've noted some key attributes of clients who optimize their results. Let's learn from their success by considering the following collection of hints, hacks and approaches!
Fully commit to the schedule and process. This sounds like a no-brainer, but it is more than just showing up for meetings on time – you must commit energetically as well. Ensure for yourself that you are building resiliency in your energy reserves to do the meaningful work you are setting out to do with your coach. Commit mentally, emotionally, physically and spiritually to the entire process.
Be open and practice vulnerability: Not only will this lead to building more trust with your coach (thus opening even greater opportunity), you will also build more self-awareness and raise your own consciousness for and with others.
Prepare for the meetings: Of the many preparation approaches, here are our top recommendations: Before each meeting, review notes from previous meetings, take account of the practices you've done and reflect on the experiences and outcomes. Make a list of items you want to discuss with your coach. Frame the list as successes, challenges and questions you have to share with your coach. Take notes in each meeting so you have them for subsequent meetings; your Emergent coach provides you with an email summary of each of your meetings. Incorporate these summaries into your preparation with your notes.
Ask your coach for new ways of thinking and behaving. Ultimately, your coach is there to guide you to new patterns of thought to achieve new behaviors and performance. Cut to the chase and ask your coach!
Practice, experiment and learn. Your coach will reinforce the concept that the learning happens between coaching meetings. This learning is through your experimentation with new practices, putting these newly discovered approaches into real-life application. Then return to your coaching meetings to reflect on and analyze what works, what doesn't and what new to try.
Finally, I want to add the idea that no two coaching clients nor coaching processes are the same. Your coach will encourage you to make the experience and process uniquely your own. No cookie-cutters, no canned process here! The five points above are best practices, but forcing the process to be something other than authentically yours will not work. Keep communicating with your coach and own the experience!
And if you want to learn more about coaching, please reach out to me at bill@getemergent.com