Emergent Welcomes Jeremiah Poulsen
FOR IMMEDIATE RELEASE
Contact Information:
Emergent
Cathy Gaynor, Partner
(315) 243-4123
(315) 635-6300
cathy@getemergent.com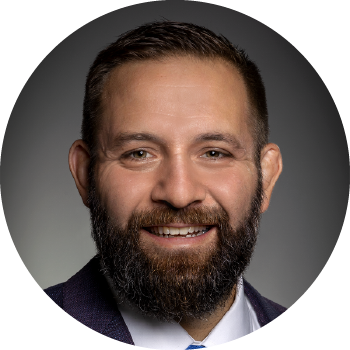 SYRACUSE, NEW YORK: Emergent, a leadership, team, and organizational development firm located on the fourth floor of the 100 Clinton Square Building at 126 North Salina Street in downtown Syracuse, welcomed professional and leadership coach Jeremiah Poulsen in January.
"From my earliest years of athletics and workforce experience, I've loved teamwork and leadership development," Poulsen said. "I believe that local community leaders have the opportunity to change the world - with training, support and coaching, nothing stops them! I am honored to support and walk alongside so many talented and passionate people in that pursuit."
Jeremiah, his wife and three teenage children reside in Liverpool, N.Y., and look forward to watching the Buffalo Bills win next year's Superbowl.
Emergent offers an array of services to effect individual, team and organizational transformation. Their comprehensive offerings extend from executive coaching to leadership training and corporate retreats to high-impact team performance. In addition to a range of in-house diagnostic tools, they are certified to administer DiSC, Myers-Briggs Type Indicator, Emotional Competency Inventory, and other assessments. They create customized services for corporate, non-profit, academic and government organizations.
Their space at 100 Clinton Square, the Third National Bank Building, is Stop No. 7 on the Downtown Committee of Syracuse Historic Walking Tour. The building offers expansive parking and easy access to both downtown and major highways.
Contact Emergent at (315) 635-6300 or www.getemergent.com.