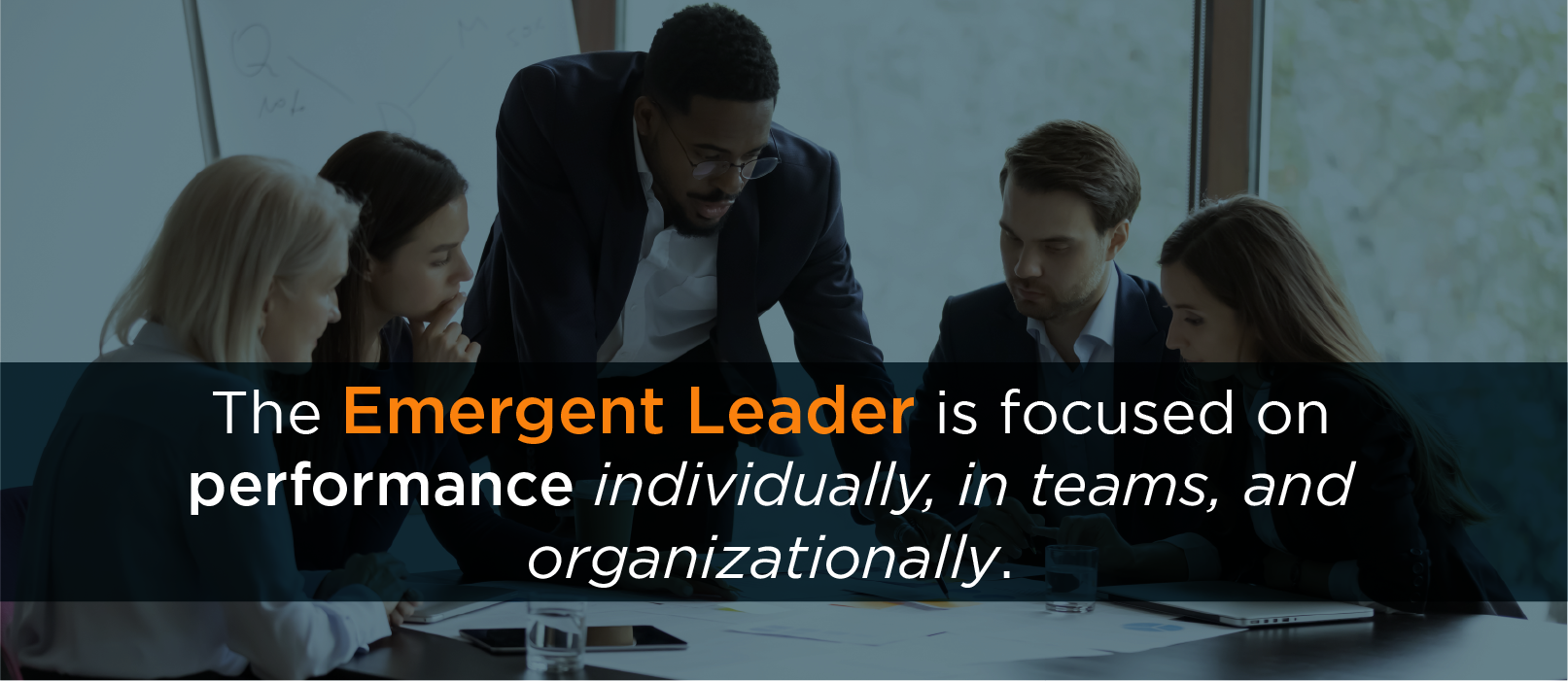 What makes an Emergent Leader?
An Emergent Leader has a clear sense of awareness about who they want to be as a leader and how they choose to make a difference at work, in family, and in the community. They communicate clearly and listen intuitively, and have the courage for "missing conversations." The Emergent Leader is agile-they recognize styles that are different from their own and can easily adapt to enhance the working relationship. They are energized by change and able to shift priorities fluidly. An Emergent Leader knows that the start of a great team is a vision that unites all members and that is built on the foundation of trust. The Emergent Leader is focused on performance: individually, on teams, and organizationally.
The Emergent Leader is focused on performance: individually, in teams, and organizationally. The Emergent Leader course is crafted and tailored to the leadership skills necessary to drive high-performing and high-achieving teams.
Participants will acquire the leadership skills of the five fundamentals of an Emergent Leader:
Leadership Presence
Communicating Clearly
Leadership Agility
Building Teams
Driving Performance
By completing this course, leaders will have:
A personalized vision of the characteristics that will lead to leadership greatness and an action plan that identifies the gaps and how to fill them;
A strong understanding of the best practices in a) communicating clearly, b) demystifying the real way to listen, and c) achieving confidence in having difficult conversations;
The ability to identify others' working styles and preferences, and how best to work with people who are different from themselves;
A strong appreciation for what drives high performing teams and the knowledge to both strengthen trust within the team and create a vision that unites all members of the team;
The skills needed to drive performance: coaching others, managing appropriately to another's competency and motivation, and using feedback to encourage strong performance in others.
The assessment included in this course: Everything DiSC Workplace Profile assessment designed to help build better relationships in the workplace.
Emergent Leader is offered at our office, your office, or virtually.
To learn more about our Emergent Leader program, please feel free to contact us. We would love to speak with you. You may reach us by using our convenient online contact form, or you may call us for more information at (315) 635-6300. We look forward to helping you succeed.