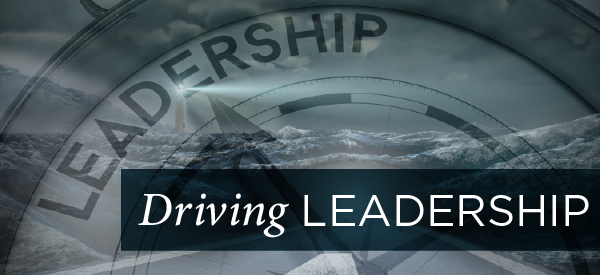 My fascination with and choice to study psychology in college as an adult student was rooted in the idea that humans are sentient, motivated beings with self-awareness that have the free will to make choices.
In my thoughts and words, this means that we all share in having a foundational driving force in our lives that propels us to think, feel, act and behave. I have an interest in high-performance leaders and how these driving forces affect leadership.
I understand that my take on the subject is nothing new and more so, simply foundational to the field of psychology and human development however blending free will, motivation and behavior theories become key in understanding ourselves and others… as well as some, if not most of the essential competencies to be an effective leader. However, here's the clincher I want to put on the table: These "foundational drives and motives" are only partially demonstrated in our performance which on one side of the coin makes them more interesting and just a bit mysterious yet on the other side, confusing, misunderstood and at times frustrating.
I suggest that these motives and drives to lead are only partially demonstrated through performance because as humans we hold both private and public thoughts, feelings and actions. Rightfully so. Imagine a world where we had no privacy of thought! As much vulnerability coaching and training we do as Leadership Development Coaching experts, privacy of feelings and thoughts are precious, sacred and necessary to function as healthy human beings.
American Psychologist and Philosopher, William James (1842-1910) was an important contributor to early research into motivation and theorized that behavior was driven by a number of instincts that aid survival. Personally, I buy into this theory knowing that it's not absolute or complete. It has been expanded to suggest that "survival" may feel basic or limiting however it is truly the dynamic we must ensure, above all else or we cannot thrive. I like that…
Wanting to know more, specifically from contemporary leaders, we have developed a new podcast that will be launched on August 27 and distributed on our website and on Apple Podcasts for our listeners to learn more right along with us! This new Emergent podcast, entitled "Driving Leadership" will be a series of conversations with leaders where we have invited leaders to openly share their stories, motives and "drive" to lead.
"Driving Leadership", is operating from the perspective that leadership is a diverse and rich title so many people hold. We'll discover the "accidental leader", the "unintentional leader" as much as we'll visit with leaders who were driven to lead more intentionally or strategically. We'll start to demystify what leadership is and what a leader looks like, how they behave and what they do to overcome challenges. I hope you join us next week when we launch!