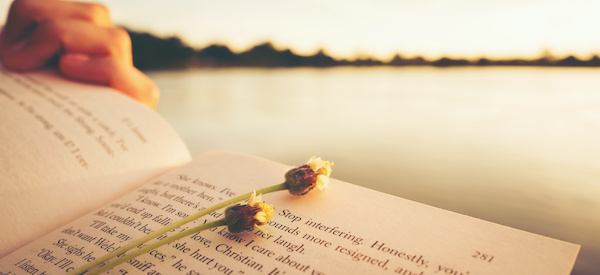 A podcast, an article, and a book: Finding inner inspiration out there
In the recent weeks of quarantine living and Zoom working, I've realized how much inspiration can be found in our quiet moments of self-care – those activities in which we engage to both relax and re-energize. Those activities, for me, typically include listening to and reading about how to become a better leader. Lately those activities have been especially productive.
Podcast: Listening to one of my favorite podcasts this week, a senior leader of HR from Walmart shared a daily ritual created by author and podcaster Neil Pasricha called 2-minute mornings, as follows: Spend the very first two minutes of the day thinking about your responses to these three simple sentences:
I will let go of…
I am grateful for…
I will focus on…
In fact, research suggests (see particularly the research of Shawn Achor) that letting go and minimizing regrets, writing down what we are most grateful for, and managing mental energy by focusing on what's essential all lead to living a happier and more fulfilling life.
Article: I came across a 2009 article by Robert Sutton, professor of management science and engineering at the Stanford Engineering School, titled "How to Be a Good Boss in a Bad Economy." While re-reading it, I imagined a new title: "How to Be a Good Boss During a Crisis." In a key takeaway, the author said, "More than anything, people now need you to address deficits in four areas: predictability, understanding, control, compassion." Here's a quick explanation of each:
Predictability: give people as much information as you can about what will happen and when; it gives people time to brace themselves.
Understanding: explain why the changes you're implementing are necessary (and be prepared to repeat yourself a few times).
Control: in times when people feel like they don't have much influence on what happens, at least give them a say in how it happens.
Compassion: put yourself in others' shoes. Hard, difficult, and prudent decisions are being made, and you can show empathy for how people are feeling about those decisions. As Maya Angelou said, "At the end of the day people won't remember what you said or did; they will remember how you made them feel."
Book: A quote from Kristi Hedges' book, "The Inspiration Code," really spoke to me: "The most compelling leaders blend strength with struggle, power with vulnerability, and steely resolve with a learning approach." This brings up a few questions we should all be asking of ourselves: How am I stretching myself? How could I expose more of my true self in a way that would benefit others? When was the last time I nourished my mind?
Think about these questions … find your relaxing and re-energizing activities … contact Emergent at support@getemergent.com for any questions you might have … and keep leading!