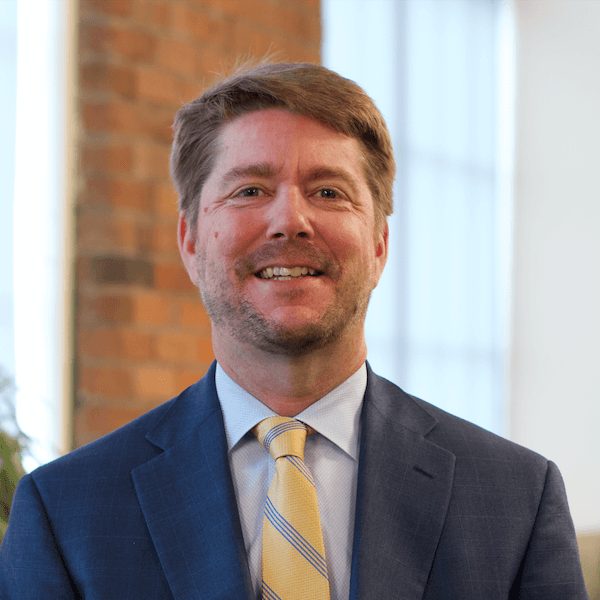 Jim McCarthy
,
President
,
Northland Communications
With many options out there, what makes Emergent's LeadFORWARD program right for you? We asked past participants to weigh in. Check out our Q&A with Jim McCarthy.
Why did you decide to enroll in LeadFORWARD?
I knew I needed to step up my game as a leader, as the president of our company. We have a lot of opportunities as an organization, and I thought this would be a great chance to enhance my skills in order to maximize those opportunities.
Describe what you mean by "leader," as opposed to "manager." Is there a difference?
Managers are often reactive, focused on the problem that's in front of them. A leader takes a more long-term view of things and works on building solutions, not fixes. That takes planning and recognizing where you are today, and having a clear vision of where you want to be and a path to get there. It means putting your team members in a position to be successful.
Did LeadFORWARD deliver on what you hoped to get out of it?
Absolutely. The LeadFORWARD program is as advertised: transformational. I admit I went in a little skeptical because many programs claim to be transformational, but this one truly delivered on that. It greatly accelerated my path to becoming the leader that I wanted to be. And it's not just the tools you develop, but being in an environment where you can learn from other people. The collaboration among the participants was really game changing for me.
What else makes LeadFORWARD different from other programs you've researched or tried?
What makes it unique is that it's truly authentic. You don't have to agree with everything. You're encouraged to challenge things and use tools as you see fit. You're not forced down a path using a formula with a pre-determined outcome. Emergent is very focused on how it will work best for you. I think that's why this is the program that's truly made a difference.
What was your biggest takeaway from LeadFORWARD?
A new perspective. LeadFORWARD gave me a deeper understanding of who I am and who I want to be and it gave me the opportunity to align that with our organizational goals and values, and ultimately the direction I wanted to take Northland. Probably more eye opening was learning what my leadership team viewed as my strengths - and weaknesses.
It sounds like there's a certain amount of vulnerability involved.
In order to grow, you have to be vulnerable. LeadFORWARD pushes you outside your comfort zone. But living outside that comfort zone, I've seen growth in myself and I've seen growth in the people around me, and it's made life so much more rewarding and exciting.
Would you recommend LeadFORWARD?
I would definitely recommend it to anybody who is committed to growing as a leader. It's truly transformational, and I can't imagine life without the skills, the resources and the friendships I've developed through LeadFORWARD.
of organizations anticipate a shortfall of leaders in the next 5 years.
of organizations say less than 10% of critical leadership positions have ready and willing successors.
of organizations are not ready to meet leadership needs.
of organizations overall are currently experiencing a leadership gap.
LeadFORWARD is a one-of-a-kind comprehensive and immersive learning experience. It creates a framework for senior leaders and organizations to develop the capacity for continuous learning and transformation, and provides the insight and tools to help leaders learn how to act as a catalyst for greater impact and high performance.
LeadFORWARD provides the tools and insights to:
Create strategic alignment to goals
Enhance team relationships and influence
Improve organizational performance
Engage with vision and purpose
Enhance strategic decision making
Manage energy and capacity for enhanced leadership
Develop space for creative and strategic thinking
Schedule your 30-minute consultation
LeadFORWARD's program is unique. With no cost or obligation, schedule a conversation with one of our certified performance coaches to help ascertain LeadFORWARD's fit for you or your organization's specific needs and goals. Call us at 315-635-6300 or submit the form below.